A Fest Of Clouds in Germany
At this point it's no surprise that when there is a Cloud Computing Conference, we'll be there. So this week we packed our know-how and traveled to a lovely German town called Rust to take Cloudfest by storm, and to meet new ISP and MSP partners.
Why Cloudfest?
Cloudfest describes itself as "the world's #1 conference for cloud, hosting, and internet service providers" and, happening at the end of March, is the ideal place to dust-off our people skills after the long and mostly digital winter of 2021/22.
Where Do ISPs, MSPs, and IceWarp meet?
If you're an internet service provider or a managed service provider, you probably wonder what's so good about IceWarp, right? Filip Korbel, our CSO, answered this exact question during his 10 minutes of fame at the NameStudio API Main Forum stage, and you can check out the presentation below.
[embedyt] https://www.youtube.com/watch?v=QcYLNghf-9s[/embedyt]
A TL;DR version of how ISP, MSP, and Telco providers benefit from reselling IceWarp goes as follows:
You offer a reliable business communication solution as SaaS

, running on our data centers in, for example, the USA, Germany, or Turkey.

You provide exactly the same as above, but as a part of

your own IaaS offering

.

You build a strategic partnership

with us – we will help you to conduct thorough business assessments, align new offerings, and formulate a go-to-market strategy.

Buy only what you need.

The requirements change every day and so can your monthly pricing plan.
There are other obvious benefits, like the fact that with IceWarp you instantly save about 50–60% of your costs compared to traditional quotes from giants like Google or Microsoft. Or the fact that our solution is basically a plug-and-play fit into your environment. Just remember the headache the whole IT department had while trying to connect Teams into your systems.
Want a real-life example? We'll give you one: WWZ in Switzerland leveraged our SaaS model to offer mailboxes to their clients for less than $0.10 per a single mailbox.
Here is a sample SaaS pricing, so you can do the initial calculations to see how much you can save.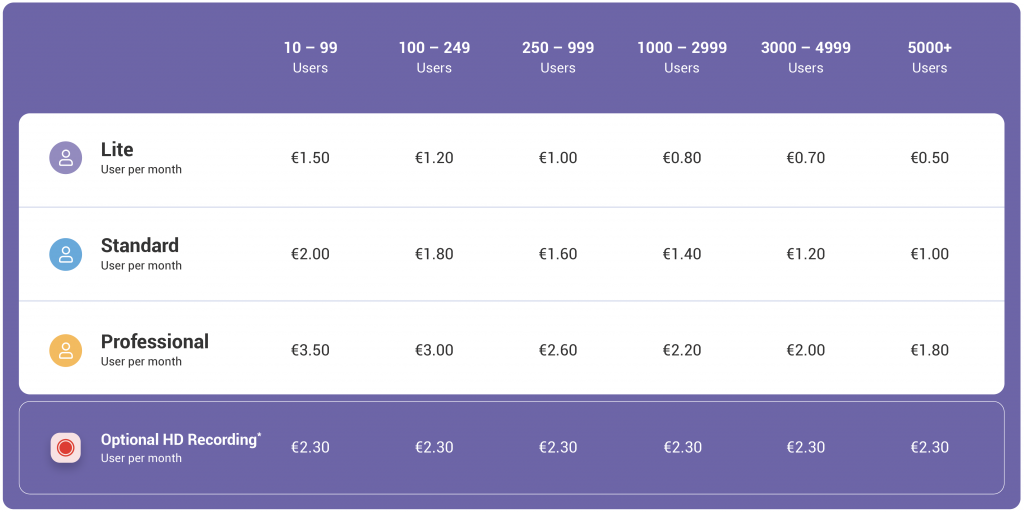 Make sure to contact us for your tailor-made offer. We'll get in touch and discuss your exact needs and requirements to make sure that you're getting a bang for your buck!